Hatching Turtles - Miskwaadesi, Mikinaak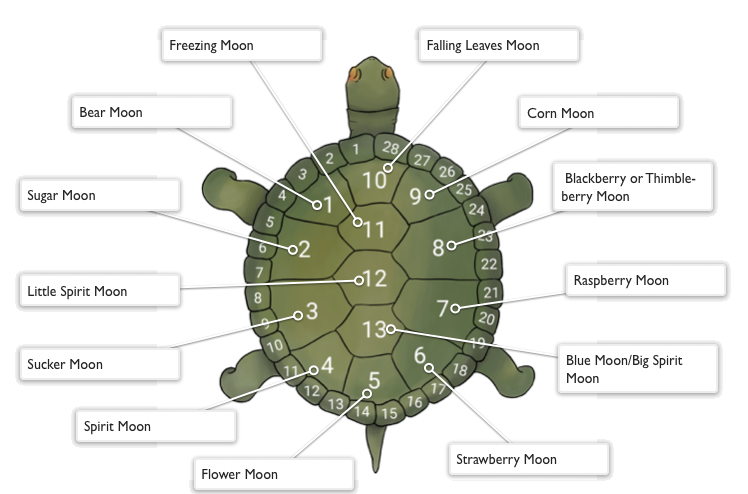 Image courtesy of Open Library Pressbooks - 13 Grandmother Moons
The incubated turtles on the Peninsula have hatched! Although we don't expect the wild turtles to start hatching until mid to late September, we wanted to remind people of what they can do to help turtle hatchlings.
The hatching process for turtles can take more than two hours, and oftentimes the whole clutch of eggs doesn't hatch at once. Snapping turtle hatchlings are about the size of a looney and their shells haven't hardened completely.
Hatching turtles have a yoke sack attached to their belly that can feed them for up to four days, so don't reach into the nesting boxes or pull turtles out before they are ready.
In Anishnaabe culture, the fish clan - with turtle as the clan leader - are the wise people that solve the problems in the nation. It symbolizes good health, long life and their hard shell represents perseverance and protection. The turtle stands for the truth of all the things there are to know.
Each section on turtle's shell represents one of the 13 moons. As well, each of the smaller sections around the outside of the shell stands for one of the 28 days in a traditional month. Watch the video below for more information.
If people want to help, they can go check the turtle nesting boxes to see if any hatchlings are emerging yet. There is one nesting box on French Bay Road and the rest are on Scotch Settlement.
When you go look at a nesting box, double-check the cut out part of the box is pointed towards the wetland and away from the road, so the hatchlings leave in the right direction. If there are hatchlings emerging from the nesting box, you can take them and put them in the nearest water, either one-by-one, or you can gather them in a pail with some water in the bottom and take them all over at once.

Please remember to wear gloves when you pick up the turtles. As well, take photographs or video and send it to Janna Chegahno or Doran Ritchie (contact information below), so they know which nesting boxes are starting to hatch. Be safe! Always be aware of passing vehicles when checking nesting boxes, as they are at the side of the road. Don't remove turtle nesting boxes, as other turtles may use it later on in the nesting season.
Contact Doran Ritchie or Janna Chegahno for more information:
Janna Chegahno - SON Liaison at the National Park - @email
Doran Ritchie - Infrastructure and Resources Manager at the SON Environment Office - @email